Welcome to Six Sigma TC GmbH
We are Six Sigma practitioners!
You can entrust us with your process challenges and training needs without any hesitation.
We
understand a lot about processes and their opportunities for improvement in production and services.
know what needs to be done to overcome these challenges.
have a lot of experience with our methods and their reasonable combination.
are reliable when it comes to timetables and commitments.
Our slogan:
Success is no coincidence!
Find out more on the pages of our homepage and get in touch with us!
Six Sigma Training at a glance
We offer the following Six Sigma trainings as open small group trainings:
We would also be happy to conduct in-house trainings at your premises, which can be specially tailored to your company's needs!
Coaching und Consulting
From the first steps with Six Sigma to sustainable Six Sigma coordination and organisation within your management and working groups, we offer individual solution possibilities for you.
For the successful implementation of Six Sigma in your company.
Continuous and personal support within the scope of our project coaching up to certification and beyond!
Through coaching for project managers to implement process improvement projects.
Exciting projects for your success - winners of the German Six Sigma Award!
Organisation and implementation of goal-driven multi-project management.
For the introduction of supplier development and the identification of process potentials at suppliers.
Successful Projects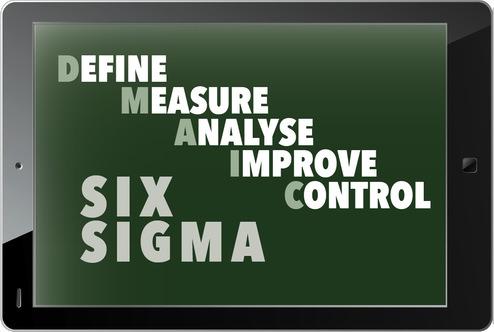 Use our competence and capacity for your important projects. You will receive demand-oriented support at your location!
Our project service covers the entire product life cycle!
Put us to work for
For the satisfaction of your customers and for the success of your company!